The 2018 SPECtacular Award Winners
Technical Leadership
Hansfried Block
SPECpower
Hansfried Block wears many hats for the SPECpower group. As a European representative of the SPECpower subcommittee, he collaborates closely with Digital Europe and the Lot9 working group, and has made presentations at various worldwide events. He is responsible for the SERT Glossary and has provided considerable input to the SERT Design Document. He is a regular SPECpower_ssj2008 submission reviewer, and has contributed to every SERT-related ICPE paper submission created by the SPECpower team.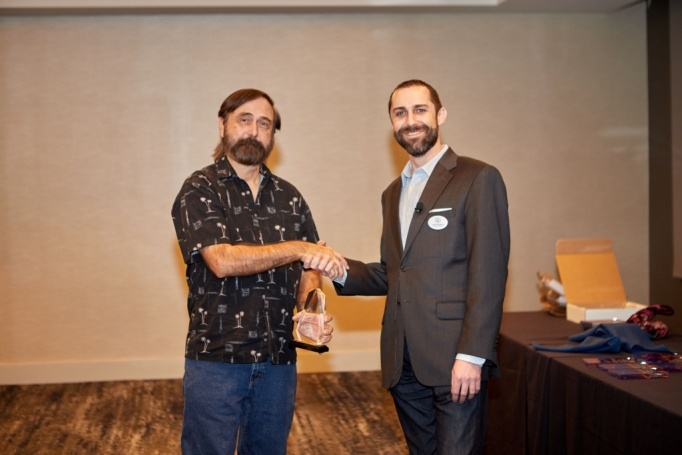 Project Leadership
Don Capps
SPEC Storage
Don Capps leads the SPEC Storage team by contributing voluminous code as well as taking on the tasks of project management, supervision and marshaling resources for on-time delivery. He worked long hours during a face-to-face meeting in 2017 to root-cause and fix a major regression identified just before the SPEC SFS2014 SP2 release. As a result, the subcommittee was able to come to a resolution on the issues without delaying the benchmark's release.
Project Leadership
Ashley Cowart
SPEC/GWPG
Balancing the priorities of multiple groups might be the ultimate leadership challenge, but it is one SPEC/GWPG chair Ashley Cowart embraces with admirable skill and diplomacy. She values consensus and works to ensure that everyone's concerns are recognized, bringing cohesion and a cooperative team spirit to SPEC/GWPG. Her contribution to the technical make-up of benchmarks and attention to detail guarantee that SPEC/GWPG benchmarks match the rigor and exactitude demanded by vendors, users and researchers.
Technical Leadership
Nikolas Herbst
SPEC Research Group
Nikolas Herbst could be considered Mr. Everything for the SPEC Research Group. He's the editor of the SPEC RG newsletter, the publicity and research manager of the SPEC RG Cloud subcommittee, and an ICPE steering committee assistant and administrator. He's also served as vice-chair of the Cloud working group. Nikolas was the lead author of a SPEC technical report that established a set of elasticity metrics being considered for future releases of the SPEC IaaS benchmark.



Long-Term Contributions
Vernon Miller
SPEC Storage
Over the course of six years, Vernon Miller both advanced the development of the SPEC SFS benchmark and helped educate people on its use. He has made presentations on the world stage of the Storage Developer Conference on behalf of SPEC, and worked with SNIA and the EPA to get SPEC SFS2014 included in the Energy Star Program. He also worked tirelessly writing the submit tools and user front-end for SPEC SFS2014.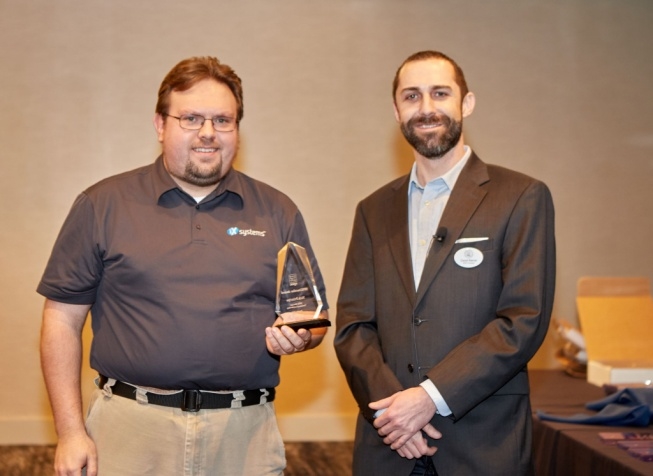 Technical Leadership
Nick Principe
SPEC Storage
Within a team, there are certain individuals who define commitment. Nick Principe is one of those people for the SPEC Storage group. His dedication over countless days, nights and weekends have made a major impact on the robustness and comprehensiveness of the SPEC SFS2014 SP2 benchmark. He has been involved in testing, writing code, and conducting code reviews for SPEC SFS2014, as well as taking on the duties of editor and secretary for SPEC Storage.
Long-Term Contributions
Steve Realmuto
SPEC Treasurer
As SPEC Treasurer, Steve Realmuto tirelessly analyzes data, debates policies, improves transparency and equity, increases budget accuracy, advises SPEC groups on finances, and fights for SPEC's best financial interests. He routinely digs into the numbers provided by SPEC's accountants and auditors, ensuring accurate results and realistic budget projections for all of SPEC's diverse project groups. All of this is in addition to his responsibilities as SPEC/OSG chair and a SPEC Board member.
Long-Term Contributions
Brian Whitney
SPEC/HPG
Brian Whitney (at left above) has worked for more than 15 years as a release manager for the SPEC High Performance Group (SPEC/HPG). He directed the 2017 release of the SPEC ACCEL 1.2 benchmark, which added a suite of OpenMP applications for measuring the performance of systems using hardware accelerator devices and supporting software. As release manager, Brian conducted tests through different development stages and environments and worked with team members to incorporate major patches.