SPEC® OMPG2012 Result
Copyright 2012-2015 Standard Performance Evaluation Corporation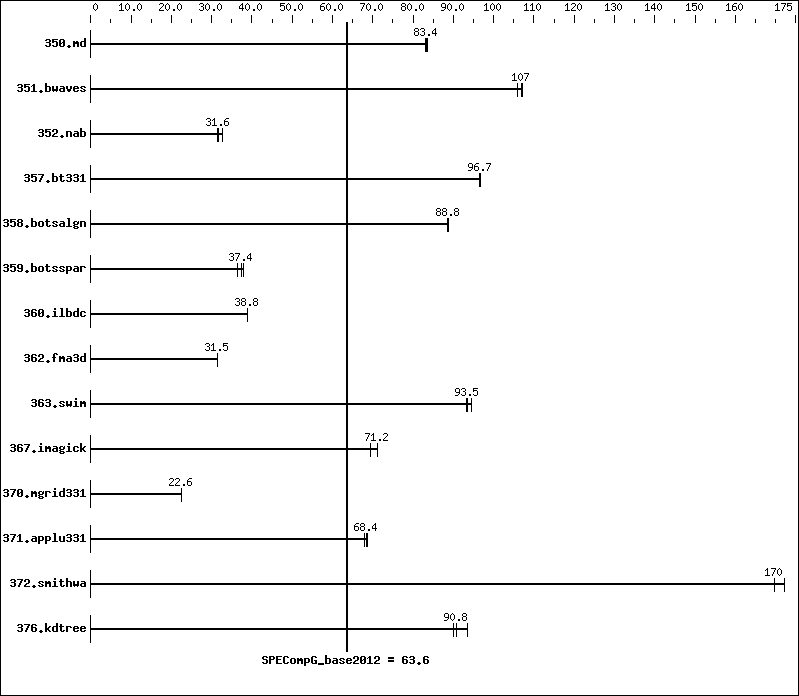 The config file option 'submit' was used.
For all benchmarks threads were bound to cores using
the following submit command:
    dplace -x2 $command
This binds threads in order of creation, beginning
with the master thread on logical cpu 0, the first slave
thread on logical cpu 1, and so on.  The -x2 flag instructs
dplace to skip placement of the lightweight OpenMP monitor
thread, which is created prior to the slave threads.



Transparent Hugepages :
    Transparent Hugepages are disabled by
    echo never > /sys/kernel/mm/transparent_hugepage/enabled

Software Environment:
    export KMP_AFFINITY=disabled
    export KMP_STACKSIZE=200M
    export KMP_SCHEDULE=static,balanced
    export OMP_DYNAMIC=FALSE
    ulimit -s unlimited



Intel Hyperthreading set to Disabled
BT Mode set to Auto-select


372.smithwa (base): "redundant" src.alt was used.